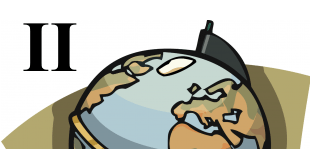 Interval International offers thousands of timeshare owners the opportunity to get more from their ownership than just traveling to the same location year in and year out. Of course, there is absolutely nothing wrong with using your timeshare as such. For the owners that want to experience other timeshare clubs, Interval International's Travel Demand Index is one the tools you will need to find the right location for you.
What Is a Travel Demand Index?
Interval International's Travel Demand Index, or "TDI," is a seasonal index that displays the general weekly demand for a specific geographic location. On other words, you can look up the region(s) that you would like to travel to, by week number, and view how much demand there is for that week. For example; let's say you would like to visit Vail, Colorado for New Years Eve. Well, that would be week #52. You would look under the Rocky Mountain Region and find the graph for Colorado. As you can see, this graph to the right (mobile users may find it below this paragraph) shows that week 52 is in high demand for this geographic region.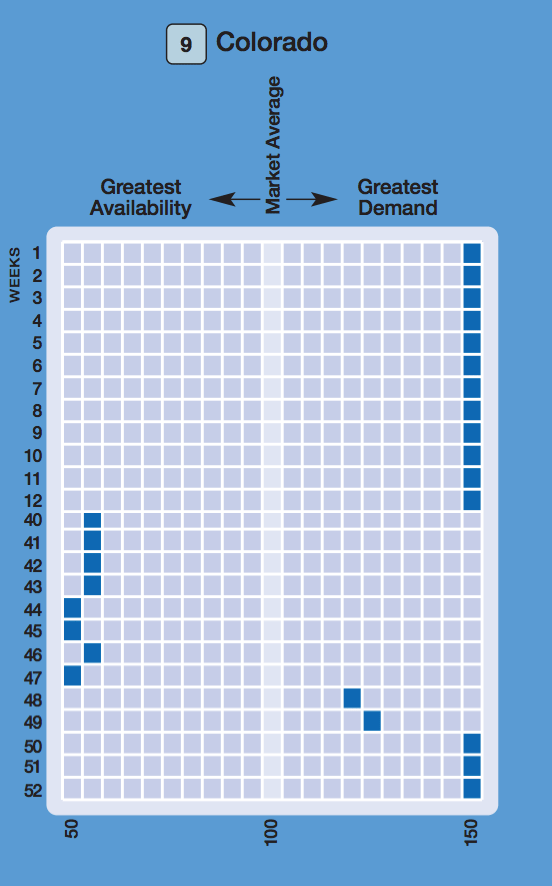 This is not a representation of each individual resort within Interval International's collection, located in Colorado. The TDI is a tool to assist members in determining when accommodations are most likely to be available. High demand weeks, between 125 and 150 are less likely to be available. As I mentioned in a previous article, it is important to stay flexible, especially during high demand weeks.
Interval's TDI has a similar graph for every geographical location in which there are resorts within the collection of Interval International properties. Because Interval is based on members' deposits, there is no guarantee that a specific resort will be available within the exchange program.
Trading Your Club Ownership
Although trading can be a great way to use your timeshare, it should not be the sole reason for purchasing your vacation interest. The demand expressed in Interval's TDI is relative, and the value of any particular week should not be relied upon. When you are ready to make a trade, Interval International offers up to two different exchange methods: Deposit First or Request First. One or the other may not be available to every member due to the rules and regulations of your home resort. Check with your vacation club for confirmation about which method, or both, is available as an exchange option.
Exchange Methods
'Request first' method allows Interval Club members to create a search for an exchange without requiring a deposit of a home week. Once the exchange confirmation is complete, owners must relinquish their rights to use their home week accommodations. This method is also available for Preferred Points users, and will possess the ability to use their points until confirmation of an exchange is made.
The 'deposit first' method requires the deposit of your available Home Resort accommodations prior to 60 days before the check-in date. Once you have deposited, your week(s) may not be withdrawn. Your deposit will receive a number that must be used for your exchange, and you will receive an allotment of Preferred Points based on relative weekly demand in the TDI, resort quality tier, unit size, attributes plus amount of time accommodations were deposited before check-in date. You may use this deposit for an exchange request up to 24 months after the check-out date of your deposited home week accommodation. 
Preferred Points Values
TDI Range
Season
Studio
One-Bedroom
Two-Bedroom
Three-Bedroom
Four-Bedroom
Five-Bedroom
135 – 150
Platinum
5,720
9,900
15,950
22,000
27,500
27,500
115 – 130
Gold
4,840
7,700
12,650
18,700
23,100
23,100
90-110
Silver
3,960
5,940
9,900
15,400
18,700
18,700
65 – 85
Bronze
3,080
4,620
7,700
11,550
13,750
13,750
50 -60
Copper
2,200
3,300
4,400
6,600
8,800
8,800
**Preferred Points Values are subject to change by II, and these value may not reflect II's exact values.
Club Interval members can use the chart above to guestimate how many points will be necessary to make an exchange as well as the number of points that will be allotted for your home week deposit. The Preferred Points chart will allow you to use the TDI to estimate where, and when you will be able to travel. With this information, you can start to submit requests for an exchange. You can search availability based on City or Point of Interest, Resort Name or Code, or use the available map to narrow your search. Once you have picked a location, enter your desired dates. It is helpful to make your dates as open as possible; from one week to a month, and even greater amounts of time.
Final Thoughts
Although the Travel Demand Index does not ensure an exact point value, it is a powerful way to begin your search for an exchange. Interval International has thousands of members, and resorts within their membership. Flexible travelers can ensure the best possible odds of reserving a wonderful vacation. If you would like more information about Interval International, you vacation club's relationship with Interval or any other questions; please feel free to contact us.