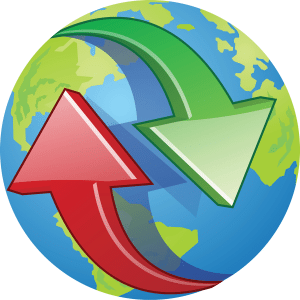 RCI is the world's largest exchange network of members and resorts. After you purchase your resale timeshare from a trusted and licensed broker you may want to visit other locations than just your home resort. Knowing how to use your RCI membership can help you easily build great memories with your family and get the best value out of your timeshare ownership.
Getting Started with RCI
Now that you have a great new timeshare ownership that you purchased for a great price, you are ready to start vacationing. If you own a week at one of the thousands of affiliated resorts that belong to the RCI exchange system you have over six thousand resorts at your fingertips. Once you decide to exchange your week for another, you can deposit your week and then begin your search for another destination. Some points based ownerships feature 'confirm-first,' which allows you to view RCI's inventory prior to depositing your vacation time.
Unlike other exchange companies, your week-based ownership must be deposited into RCI's system before you can begin to search for another vacation. This is to increase the likelihood that you will receive a match shortly after you submit your request. If you can shop before depositing, the system would become more like a pending request system as opposed to leaving with a vacation the same day you request one. Trading with RCI as a Hilton owner, allows you to utilize "confirm-first", meaning that you can view RCI's inventory prior to paying any fees or depositing any points.
RCI has the option of opening an ongoing search for a specific resort or date you would like to reserve. Keeping your search flexible and broad will give you the best chances of reserving a week. RCI will contact you with a phone call when you receive a match based on your search criteria.
Week-based ownerships and points-based owners are both required to pay the exchange fee to keep the ongoing search open. If you are not reached, they will hold your reservation for a certain amount of time or until you are reached. If you are not happy with the match, you can decline the offer and still maintain your order of priority.
Fees
Before you start a search, you will be charged and exchange fee. This is one of the few exceptions in timeshares where an initial cost to you as an owner is acceptable. The exchange fee is fully refundable, and expedites the process after an exchange is confirmed. If no exchange takes place, your fee will be refunded. In the event of a cancellation, you may be able to receive a partial refund for the exchange fee if your cancellation is prior to 60 days before the check-in date.
For more information about timeshare exchange or buying timeshares, feel free to contact us for a free consultation.