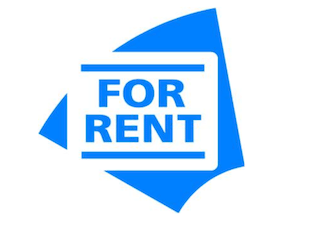 Renting your timeshare can be a good way to make some money back if you are not able to travel to your deeded destination or through a timeshare exchange. Making sure you find a viable renter takes some research and time, but once you have, you will be able to rent your ownership with confidence and peace of mind.
If no one knows that your timeshare is available for rent, you won't find very many people that will rent it, so advertising is an important consideration. Finally, there are a few do's and don'ts when you are renting your ownership.
Rent Your Timeshare
If the proper research is done, you will be able to rent out your timeshare week to a reliable person without losing much, if any, money. Finding the right price to rent out your week is going to take some research. In the nearby area of your resort, check around for real estate agents who handle timeshares and find out what they are renting weeks for. Google is also a good tool to find rentals that are up for rent. Use your timeshare name with one or more of the term(s), "timeshare rental," "rent" or "rental." You should be able to find out prices for weeks throughout the year. You can compare these prices to the information that you have found for your own week.
Two other places to check are eBay and II/RCI for pricing. II and RCI have Getaway and Bonus Week inventory often up for rent. These prices are going to be extremely low and hard to compete with, especially if there are a lot of these kinds of listings in the area. These listings don't necessarily have to be at your resort to make renting your week more difficult. eBay is a good way for people to bid on rental weeks and can be very cheap or above market value. Check both current and closed auctions to see what the rentals are going for in your area.
Make Your Rental Visible
Advertising your available rental is going to the biggest way to find a prospective renter. Unless you have a family friend who wants to rent your week, it may take some time to find a viable renter. Although larger companies have more coverage across the internet and classified ads, you should be able to get your week rented for an equivalent price. Larger companies may have more coverage across the internet as well as a robust advertising portfolio, and will generally charge you nothing for a listing with no obligation to sell. So, you can always list for free with a licensed broker, and try to rent it on your own. This way you can choose to rent on your own terms, yet take advantage of a brokers services.
While doing all the research, you also have been looking at places where advertising your own week can be done. Classified ads, eBay and timeshare resale websites are great places. When placing an ad, do not pay more than a $15-30 upfront fee. Upfront fees that are extremely high are not necessary for anyone who want to rent out their timeshare week. Avoid these costs and seek out other methods of advertising.
Protect Yourself
Renter:
Ask for a copy of the reservation before you pay the money to the owner. Find the phone number of the resort independently from the owner to confirm the reservation.

The most secure way to rent from an independent owner is an escrow company. Many people are willing to pay the entire fee up front, which makes it difficult to find an owner who will be willing to use an escrow agent.

PayPal is another good option for payment. You have a proof of payment and checks don't have the opportunity to get lost in the mail.

Obtain a rental agreement that covers what is involved in the transaction. Although, hiring a lawyer to fight a $1,000 rental may prove more costly in the event of something going wrong.
Owner:
Get 100% of the money up front. Many times a renter will decide not to go ahead with the rental and a deposit will still not provide coverage for the loss of money on the rental itself.

Get an additional 10% security deposit on top of the rental price. If something goes wrong at the resort or the renter causes damage, you will be able to cover most, if not all of the cost.

Call the resort after check out to see if there were any problems and after 14 days, return the 10% security deposit.

With the rental agreement, make sure that the renter gives you a copy of their drivers license and that they are twenty-one years old due to the fact that many resorts require the person who is checking in to be at least that age.

Using a PayPal account is a good way to receive payment. The funds are paid instantly and there is no worry about checks getting lost in the mail or bouncing. The small percentage that PayPal charges is worth it to ensure payment from the renter.
If you have any remaining questions about renting your timeshare, feel free to contact us.