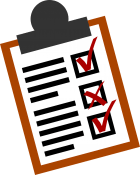 Buying a timeshare ownership can be a very big decision for you and your family. With all the options available in owning a timeshare, it can be difficult for someone to decide what timeshare to buy. Deciding on where to travel, what type of ownership you want to own and the total cost of your timeshare will be some of the biggest choices that you and your family will be faced with.
Locations
Finding a location to visit is important because it will typically be where you are going to be vacationing year after year. If you don't plan on using your property to vacation to and intend on trading in, location will still be an important factor in your decision.
For the timeshare owner that intends to use his or her home property year after year, location is key because you will want to be happy with where ever it is that you are visiting. If you're not a skier and don't like the cold, Whistler, British Columbia, Canada during New Year's may not be the best choice. Travel expenses can also play a factor in where you travel every year. Flying to Hawaii from Georgia can be expensive whereas Aruba or Florida may be a less costly option.
Trading your week in every year is a popular way of using your timeshare to see a variety of different locations for your vacations. Locations are important for this because some are more desirable than others. The more desirable weeks and locations can offer better trade value and possibly can get more than just one week on the trade value. So it may be in your best interest to pick a higher value and desired location.
Points vs. Weeks
Marriott properties are a good example of the difference between points based timeshares and week based timeshares. Points based ownerships give the freedom of choosing what property, within the timeshare club, that you would like to visit. Marriott Destinations Club is a good example of this. The downside is that you're not guaranteed to get the property that you may want and possibly will have to resort to a second or third choice. The Destinations Club from Marriott is only available via retail whereas their week based timeshares are available via resale market
Marriott's week based Vacation Club is a floating week based ownership. You can choose what week you want to visit your location based on the season that you've purchased your property in. This allows more flexibility over other brands who only allow you to travel on the week that you have purchased.
Total Cost of Ownership
Cost of ownership can vary greatly based on a variety of factors. Location can drive up the price or lower it due to desirability. Desirability can also factor into what brand you are buying. A more trusted and name-brand will be able to command a higher price tag but you will also know that the quality will match the cost.
Maintenance fees and upfront cost are very important to the overall cost of ownership. Paying a high upfront cost to purchase the property can help lower the yearly maintenance. In the long run, it will eventually be more cost effective, especially if you pass on your timeshare to your children or loved ones.
There is a lot to think about when buying a timeshare. For a free consultation, feel free to contact us.
View Our Listings