Deciding what location is best to buy your timeshare in is probably one of the first steps in selecting a vacation ownership to purchase on the resale market. Whether you are looking into a vacation club that offers a deeded week or a points-based reservation system, you'll find the choices of where your ownership can be deeded is nearly limitless.
In this article, we'll be exploring how to pick the perfect timeshare location, all while giving you some tips on how to pick the best type of ownership for your vacationing needs.
What Is A Deed?
For timeshare owners, a deed is the document that grants you (and co-owners) legal ownership, and dictates the specific rights as well as booking restrictions of your particular timeshare ownership.
There are several types of deeds available on the secondary timeshare market, ranging from points-based, week-based or even right-to-use timeshares. All of these different types of deeds offer different features and drawbacks to the owner. Learning as much as you can about the different deed types offered on the resale market will help you decide what type of ownership is suited for you.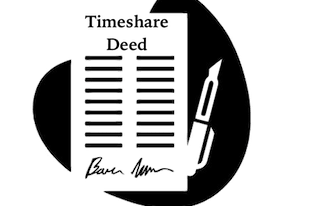 Buying A Specific Location – Weeks
Owners who are looking to visit the same location each year may be drawn to deeded week ownerships such as Marriott legacy weeks which are available through timeshare resale brokers. Marriott legacy weeks are "floating weeks" that can be reserved 12 months in advance of the check-in date.
Rather than owning a specific week number, owning a "floating" week means that you can book your week at any time within the season that you are deeded to, based on availability. Keep in mind you are still reserving your deeded resort and your deeded unit size, but now you can "float" your reservation to any week you like that falls within the season you are deeded to.
This gives owners a bit more flexibility when trying to book a vacation. For example: school holidays will sometimes fall on different weeks from year to year and families can adjust their vacation plans around those days off, rather than being forced to pull their kids from school or canceling.
Purchasing a deeded week does not limit your vacations to a specific location or season. To continue using Marriott legacy weeks as an example; owners of deeded weeks may use an exchange company to book vacations at other resorts within their developer's resort collection or even with another developer/vacation club altogether. You can learn more about trading by watch our video about Timeshare Exchange and Trading Power.
Selecting A Home Resort – Points
Timeshare owners that enjoy visiting different locations from year to year may be happier with a points-based ownership. Both Hyatt and Hilton offer this style of deed. Although there are differences between Hyatt and Hilton Vacation Clubs, the basic premise is the same. Owners will buy at deeded home resort, but are assigned a number of points, based on the location, unit size and season they are deeded to. These points can be used to simply redeem their deeded unit size at their deeded resort during their deeded season, or the owner can elect to use the points to travel to the many resort within their developer's resort network.
Owners of this style of deed will have a 3-month priority booking window in which they have guaranteed access to their deeded week. Owners can rest easy knowing that they will get exactly what they have paid for, barring if they do not book within the allotted booking period of 12-9 months prior to check-in.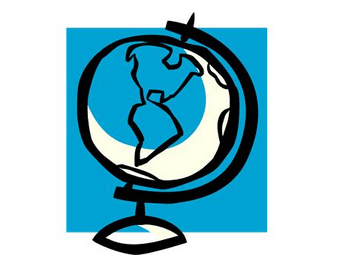 Outside of the home resort booking period, owners may use their points to travel to other resorts in their resort collection. The amount of points a reservation is based on your home resort location, deeded season and unit size. By using our points charts for HGVC resorts, you can see exactly how many points it takes to travel to each location, at various times of the year or in various unit sizes.
It is important to note that the amount of your yearly maintenance fees will be determined by the location of your underlying deed. For example, a timeshare deeded in Vegas may not have as high a maintenance fee as a timeshare deeded in Hawaii, even if both ownerships give the owner the same amount of points to use each year. Confused yet? Don't worry we have the ultimate HGVC article to explain all of this, or if you're not ready for 5,000 words of intense HGVC knowledge, you can always contact us!
Anyway, point-based deeds are growing in popularity due to the fact that owners are guaranteed their home resort, but may also enjoy the flexibility of booking anywhere else within their vacation club.
Owners who hold a points-based deed may also use exchange companies to deposit their points to make a reservation with another club's resort. RCI and Hilton are partnered with one another and you would book your exchange through RCI. As for Hyatt, they are partnered with Interval International and those exchanges would be within Interval's network.
If you would like to see prices for each home resort / number of points, you can check out our listing pages for Hilton and Hyatt.
What Kind of Traveler Are You?
As touched on previously in this article, how you use your timeshare will determine the type of timeshare you will purchase. Your anticipated travel plans can provide clues to what you may want to buy.
- Pros for Purchasing Points
Do you want to visit multiple locations from year to year? Owners who resort hop may find a points-based reservation system a bit more flexible to use. When you purchase a points-based timeshare, you are given a yearly allotment of points that can be used at any of the resorts within your resort network, without an added exchange fee. Points owners can choose to book multiple shorter trips, or they can choose to own so many points that they can book multiple weeks within a year.
You can use our HGVC points charts to get a feel for how many points it takes to book the various sizes of units, different seasons throughout the year, as well as each location available in the Hilton resort collection.
- Willing to Work With Weeks?
Are you planning your vacations around a specific schedule? Week-based timeshares can provide those guaranteed accommodations to ensure your vacation is exactly when it needs to be. Perhaps your family enjoys going to the same location each year, and the need for flexibility isn't high on the priority list, your deeded home resort will be available to you year in and year out. This is a great way to ensure you always have your perfect view at your favorite resort, without being subject to availability.
Where do you want to go? Based on location, price range and flexibility, you may have just one or a variety of timeshare clubs to choose from. Honestly, any of the Top 5 timeshare brands can be a solid solution of lifetime vacations. If there isn't a specific resort you are looking for, your best and safest bet would be with these top name-brands.
A Final Word
Whether you are location-faithful or like to skip around to different resorts, you can accomplish either with timeshare ownership. To find the best value in a timeshare, it is helpful to know what you want to get from it's use, which is why our licensed agents consult with our clients prior to taking them shopping to ensure their needs and expectations will be met. Feel free to contact us for a free consultation and no obligation to buy or list.