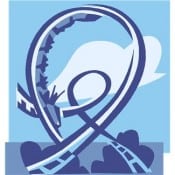 Disney World is the most popular tourist travel destination in the world. When travelers visit Disney World, they love to stay at one of the Disney Resorts. Disney Vacation Club is one of the most popular timeshare clubs in the industry and owners are not afraid to tell everyone just how happy they are with their purchase. Each owner is different and use their Disney Vacation Club points differently. "How many points should I buy with DVC?" should be one of the first questions you ask yourself. Depending on how you will use your points, will help solve this little mystery. By the time you are finished reading this article, you will have a better understanding of how many points you need.
Should You Buy Direct or Resale?
Sorry, that's a trick question: There is no right answer to this question. Buying directly from Disney Vacation Club has benefits that you cannot get when buying resale. Some of these benefits include vacation cruises and reservations at non-DVC Disney hotels (Concierge Collection). Although you will gain additional benefits when purchasing with DVC, buying resale will give you all the same usage within the DVC system as well as trading with RCI, at a lower upfront purchase price.
Using Your Points
Whether you are purchasing direct or resale, you are buying a deed with an expiration date, also know as a right-to-use ownership at a specific Disney Vacation Club property. If you are buying directly from Disney, after you have purchased your ownership, you will receive your yearly allotment of points on the first of the month every year. The month that you start your new use year is up to you and is stated in your buyers contract. For example, if you purchased your points in February but you want to start your use year in April, then each year of your contract you will receive your year's allotment on April 1st. Resale buyers must take over the contract as it is, meaning your use year starts on the month that is stated in the contract.
Pro Tip:
If you typically travel in April, it would be smart to have your use year in Feb or March. If your use year starts in May or June and you have to cancel your reservation, there is a very small window to reschedule and utilize your points before they expire.
Bank and Borrow
Disney does allow owners to bank and borrow their Disney Vacation Club points. This means that you can keep your unused points for a limited time or you may use points from the following year for bigger reservations in your current year. However, once you have banked or borrowed, you may not move those points again.
Alternative Uses
Disney Vacation Club is also apart of the RCI timeshare exchange network. Disney member can use their points with RCI, the biggest exchange company on the planet. RCI offers their members more available resorts than any other. However, to receive the full benefits of RCI, DVC members need to also be RCI membership holders. Even if you are not, Disney owners can still trade (limitedly) with RCI.
Pick a Number, Any Number
Okay, don't pick any number. In fact, you should research Disney Vacation Club to find out how many points you are going to need. If you purchase too many, you will end up wasting your points and a lot of money; too few and you will not be able to enjoy your DVC experience to the fullest extent.
Perhaps your typical family vacation is only a yearly 5 day trip to Walt Disney World in Orlando each year. It could be far less expensive to purchase DVC points rather than paying the nightly hotel rates at a regular Disney hotel. In this case, it would be wise to buy enough points for just your 5 day vacation at a select DVC property.
Family schedules can be hectic and unpredictable and some years allow for more vacation time than others. The beauty of DVC is that you can bank the points you don't use on years with less vacation time and use those points the next year. If this matches your family, you can find the mean value of points that you may or may not use. This way you can bank and borrow to fit your needs.
Flexibility With Points
The graph below shows visually different ways of using, banking and borrowing based on a 2016 current use year with 100 points per use year.
| | | | |
| --- | --- | --- | --- |
| | 2015 Use Year | 2016 Use Year (Current) | 2017 Use Year |
| Use Home Week Points | 0 Points | 0 Points | 100 Points |
| | | | |
| Banked Last Year's Home Week Points | 0 Points | 200 Points | 100 points |
| | | | |
| Borrowed 50 Points | 0 Points | 150 Points | 50 Points |
| | | | |
| Bank Current Points to Next Year | 0 Points | 0 Points | 200 Points |
| | | | |
| Banked and Borrowed Points | 0 Points | 300 Points | 0 Points |
Final Thoughts
Disney is a fabulous timeshare club and owners are overwhelmingly happy with their purchase on the resale market or directly from DVC. You and your family can enjoy the wonder of Disney every year for a fraction of the cost to stay at many regular disney hotels. If you are interested in Disney Vacation Club, click here for their website or you may contact us for a free consultation about Disney resale.