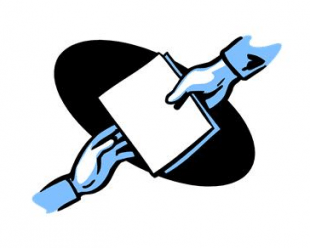 Hilton Grand Vacations Club offers a very simple concept on timeshare ownerships. Their points-based system makes it easy to visit other properties within their vacation club. But if you're asking yourself, "How do you trade with RCI as a HGVC owner?" then you are asking a very important questions. RCI offers thousands of additional properties on top of the Hilton Grand Vacation Club. Fortunately, it is just as easy to book with RCI as it is to book with Hilton.
Exchanging or Trading with RCI
An added benefit to the Hilton Grand Vacation Club is that you can make a trade with RCI just as easily. RCI and Hilton work together and to make a reservation with RCI it is as easy as calling your Hilton Reservations number. Hilton has access to the database at RCI and are not only able to see what is available but make trades happen right over the phone.
By the time you are off the phone, you will know if you have successfully traded your points for the vacation you want. RCI reservations are based on a first come, first serve model, there are no waitlists. If you would just like to book another resort within the Hilton network, or another season at your home resort, you can refer to our Hilton Points Charts page.
HGVC Points Chart For RCI
RCI has a very upfront and easy to use table to show just how many HGVC points you will need to trade with RCI for specific seasons and room sizes. This standard points chart gives owners an easy way to know if they can take the trip they want, make it longer or if they will need to borrow from future years to go on their ideal vacation.
If you have any questions about RCI or HGVC trading, please feel free to contact us.
Club Points Values For RCI Exchanges
| | | | |
| --- | --- | --- | --- |
| | Per Week | Per Night | |
| | | Mon-Fri | Sat-Sun |
| Studio | | | |
| Red | 2400 | 240 | 480 |
| White | 1700 | 170 | 340 |
| Blue | 1200 | 120 | 240 |
| | | | |
| 1 Bed | | | |
| Red | 3400 | 340 | 680 |
| White | 2400 | 240 | 480 |
| Blue | 1700 | 170 | 340 |
| | | | |
| 2 Bed | | | |
| Red | 4800 | 480 | 960 |
| White | 3400 | 340 | 680 |
| Blue | 2400 | 240 | 480 |
| | | | |
| 3 Bed | | | |
| Red | 5800 | 580 | 1160 |
| White | 4000 | 400 | 800 |
| Blue | 2900 | 290 | 580 |