A practical guide to Hilton's Right of First Refusal program for Hilton Grand Vacation Timeshare ownerships. Learn more about successfully navigating the most misunderstood concepts in timeshare resale today.
Hi there, my name is Megan Van Norman, and I'm a licensed Real Estate Agent with Selling Timeshares, Inc. and I'm here to chat with you today about HGVC's Right of First Refusal. So what is it? This short guide with give you some information, and get you up to speed on one of the most misunderstood concepts in the timeshare resale world.
So let's get started…
Right of first refusal is a developer right that is written into the condominium documents of a Hilton timeshare, when it's sold at a presentation. What it means is that, an owner who wants to sell their timeshare must submit any resale agreements to Hilton, for their review. ROFR means Hilton can "refuse the sale", or buy back the ownership directly from the owner. Or, they could waive their right of first refusal and allow the sale to proceed to the buyer. You're probably wondering, how does ROFR affect me?
Well, if you're a seller, it simply means that part of your selling process will be waiting up to 30 days to see if Hilton elects to purchase back your timeshare. If they do, you'll still be paid according to your original agreement, but it will be from Hilton directly. Rather than being paid from escrow. If you're a buyer, you're on the other end of that 30 day waiting period as well. If Hilton does buy back the timeshare, you'll have to start over with a new purchase. If you're working with a closing company through Selling Timeshares, Inc., you won't lose any money, you'll be refunded your earnest money deposit in full.
So, is this program a good thing?
Well we certainly think it is. Hilton is a very classy company, and part of that legacy is ensuring they protect the value of their club, and units. Buying back the timeshares, provides peace of mind for owners who are having financial difficulties, or a major life change, such as a divorce, or the loss of a loved one. Owners know, for sure, that they won't be giving away their timeshare, if something happens to them.
At the same time, the prices are low enough to encourage those looking to become an owner to consider the resale market. As a buyer, you can help an owner, you can get a good deal, and you can become a member of the Hilton Grand Vacation Club family. The only thing better than saving money, is to already be on vacation. So, if you have questions about ROFR, Hilton timeshares, or the resale market in general, please feel free to give us a call and speak to a live agent. We offer free consultations, and we're happy to work with your schedule. Visit our Hilton listings page at http://www.sellingtimeshares.net/category/listings/hilton.
Feel free to contact us if you have any remaining questions!

Narrated by:
Megan Van Norman – Sales, Licensed Real Estate Sales Agent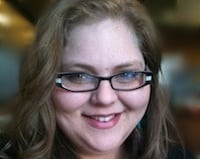 Megan possesses over 8 years of industry experience, and specializes in Hilton, WorldMark, and Marriott timeshares. She has worked for multiple timeshare resale companies, assisting both buyers and sellers with many of the popular timeshares on the market today.
Megan's experience in timeshare usability, vacation planning, and transfer procedures helps our clients choose the perfect ownership for their personal travel style.