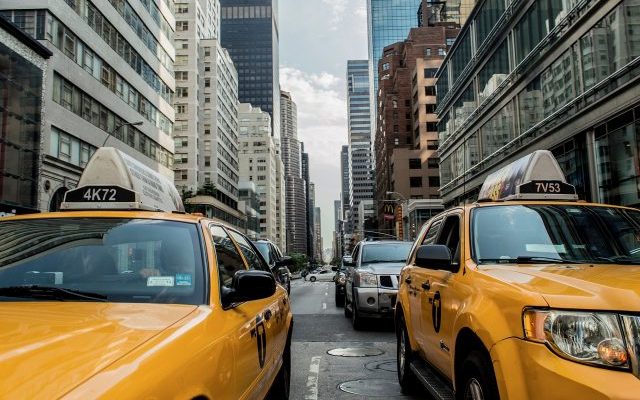 Scheduled to open in Spring of 2020 is Hilton Grand Vacations' new Central at 5th by Hilton Club. The Central at 5th will be the fifth Hilton Club property in New York City and will be a welcome addition to the Hilton Grand Vacations family as locations in New York are extremely popular amongst owners. 
Location
In true New York fashion, The Central at 5th will combine elegantly designed accommodations with unmatched access to activities around the city. Located in a prime NYC location on 48th Street between 5th and Madison Avenues, the new resort will place guests directly in the vicinity of New York's most popular attractions. Guest will be minutes away from attractions like Rockefeller Center, Times Square, the Museum of Modern Art and Central Park. 
Accommodations & Amenities
The new resort will feature a total of 161 units in the 34-floor tower with a mix of sleekly designed studios and 1-bedroom units. Penthouse level units in both layouts will be available for booking as well.
The resort boasts other amenities such as an owner's lounge, outdoor terrace for taking in a view of the city, a fitness center and a business center. 
Seasons & Points
Similar to the other NYC resorts, all weeks at the new Central on 5th will be Platinum and Gold Season, with the majority being Platinum season. During Platinum season points per week will range from 5,250 for a studio to 21,000 for a 1 Bedroom Penthouse unit. 
Booking
With the resort scheduled to open in 2020, booking is not currently available. Sales will commence in March of 2020 for those anxious to scoop up a unit at pre-opening prices. 
New York City has experienced record numbers of tourism in the past several years and the trend does not seem to be slowing down. In 2018, a record 65.2 million visitors came to the Big Apple from around the US and the rest of the world. Being the 6th most popular tourist destination around the world, it's no question why HGV has decided to open another property in the booming metropolis. With millions of visitors coming to the city for both leisure and business travel, the new 5th on Central resort with its variety of accommodations and extremely convenient location will likely be a hit for Hilton Grand Vacations.