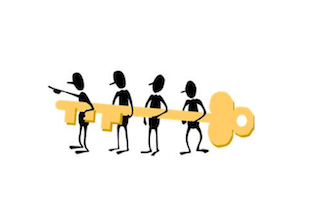 Within the timeshare industry, you have two primary options for purchasing your timeshare. Those options are purchasing directly through a timeshare developer at a presentation, or through a resale company. When purchasing through a resale company, there are a couple of important things to know to understand a resale company's role and be sure you are dealing with a legitimate company who can give you a great deal. Within this article we will go over some key pieces of information to assist you with that in the future.
Licensed Brokers
Confirming the broker you are working with is licensed is an extremely important part of shopping on the resale market. There will be times you encounter deals that seem too good to pass up, but if those deals are being made by an unlicensed or untrustworthy broker, the transaction can go south from there.
This works for selling properties as well. If you are attempting to sell your property and someone is quoting you a price substantially above what you have been quoted elsewhere, and are asking for an up-front fee for putting up your listing, that should be a red flag. Also look for BBB-accredited sites to work with, as that will also add to the legitimacy and positive image of the company. On the resale market there are an extensive amount of companies and brokers attempting to get you to buy from them but researching
Competitive Pricing
Purchasing on the resale market also affords you to look at competitively priced units, which can save you a large sum opposed to buying directly from the resort. More often than not, the features are completely identical to buying from the resort itself so you are able to save a large sum of money by buying through a resellers for the same property. Through buying resale, however, there is always a transfer fee associated with a purchase of property, as you will need to transfer title of ownership from the seller to yourself, the buyer. This tends to still end up bringing the cost far below buying direct from a timeshare company.
Now that you understand both the role of a Hilton resale company, as well as how to shop for the best one, you can use that knowledge to your benefit when shopping for your next timeshare. If you have any additional questions about trustworthy Hilton resale companies, feel free to contact us to speak with a licensed agent.