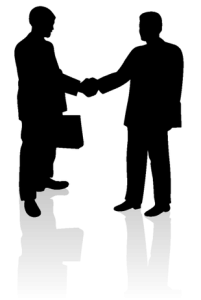 It's estimated that there are over 7 million timeshare owners worldwide. Hilton timeshares represent one of the most popular name-brand timeshare clubs. It's easy to see why there is still a thriving secondary market for Hilton Grand Vacation Club sales. This is thanks to a combination of Hilton's Right of First Refusal program, and the services offered by Hilton timeshare brokers on the resale market.
What Does A Timeshare Brokerage Do?
Although the numbers of ownerships sold remains steady, skilled Real Estate brokers are needed to service Hilton's resale market by maintaining the value of their buyer's ownerships while balancing the liquidity of their seller's.  You can read a brief overview on our About Us page, but to speak plainly, our brokerage's major services include:
Free Listings with No Obligation to Sell
Seller's are offered a free consultation with a licensed Real Estate agent, who can assess the value of your ownership. If you would like to list the ownership, it can be placed on our listings and advertised through our company at no cost. Upon completion of the sale, all fees would be deducted from the proceeds of the sale. You will not need any money in hand to sell the ownership, and will only be charged if we are successful in selling the ownership. Also note, the listing is not exclusive, so if you want to list in multiple places or try to sell it on your own as well, you won't be penalized what-so-ever.
Buyer Consultations
Buyer's are offered a no pressure, no sales pitch, free consultation with a licensed Real Estate agent, who can be assigned to finding the right price for you, or simply providing superior product knowledge. Many of our agents own Hilton themselves, and can give you advice backed by first hand experience. We work hard to ensure you are well educated going to the transfer process, as well as years after your purchase.
Transfer Services
We are also happy to offer transfer services for Hilton timeshares. It's always a good idea to use a licensed, bonded, and insured timeshare closing company who can ensure the safety of your property or payments when performing the transfer. Feel free to contact us for more information regarding transfer services.
View Our Listings