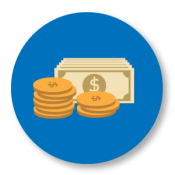 We've been informed that Hilton Grand Vacations Club has announced new estoppel fee and activation fee increases for 2018.
The new estoppel fee is $62 and becomes effective January 1, 2018.
The activation fee for 2018 has increased to $599 per ownership / per week.
Any estoppels that have already been sent out that have the $560 fee will be honored.
When requesting an updated estoppel after January 1st, please note the new fees will apply.
What is an HGVC Activation Fee?
Hilton charges a one-time activation fee when buying a timeshare on the resale market. This fee is charged as part of the process to finalize the transfer of the ownership into your name. The fee is paid directly to Hilton after the transfer has taken place, but before the buyer is able to access their ownership's ability to book vacations.
What is an Estoppel?
An estoppel is a letter from the resort developer which describes the legal status of a timeshare property, including any restrictions on use, any pending fees, point balances, loan balances, and any other pertinent information regarding the ownership. Ordering an estoppel from Hilton is required before starting the transfer, and many times, a closing company will automatically do this as part of the transfer process.