When deciding on your ideal travel destination, there are multiple factors to take into account. The time of the year and location can have a real effect on the tonality of your timeshare getaway, so searching for right type of vacation for your personal style will help ensure you're taking the trip you really want.
For travelers looking to plan an unforgettable annual trip, there are the four best types of timeshare getaways: Ski Trips, Urban Escapes, Beautiful Beaches and Exotic Locales. In this article, we will explain how you can create a huge variance of amazing vacation experiences with a timeshare ownership and just a little planning.
Feel free to bookmark this page for your future reference!
Ski Trips
The quintessential winter travel destination, a ski resort is a sure win for those looking for a place to hit the slopes, then bundle up around the fire in their private villa. For largely seasonal vacations that coincide with the Holidays, keep in mind that booking as far in advance as possible will be good practice, as many other owners will be vying for that that winter wonderland getaway.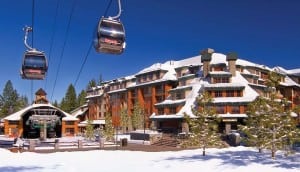 Marriott's Timber Lodge
Marriott's Timber Lodge is going to be a new favorite ski location for you and your family. This resort is located on the California side of the California/Nevada border in South Lake Tahoe. Just steps away from Heavenly Village, you can catch a lift up to the mountain and back down with little more than a short walk from your room. When you are done skiing for the day, you can come back to your room and enjoy the warmth and relaxation for your luxury accommodations. If you are interested in some gambling, just down the street, there is gambling and nightlife for those age appropriate travelers.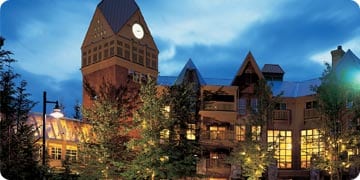 Club Intrawest  – Whistler
Whistler is located in British Columbia, Canada and is one of the premier destinations for skiing in North America. This city is attracting snow sport enthusiasts of all demographics from young athletes to families to couples looking for a romantic getaway. This location is a great location for those late spring weeks. When other locations are done with their season, Whistler still has great skiing, even through spring break.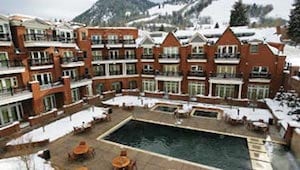 Hyatt Grand Aspen
Aspen has been transformed to a small mountain town into one of the best ski resort towns in the world. Although it has become a hot spot for vacationers and skiers, it has still maintained its charm and mountain feel. You will enjoy multiple fireplaces spa tubs and private balconies in your suite. You will not be able to have anything but a great vacation in this beautiful resort and picturesque town.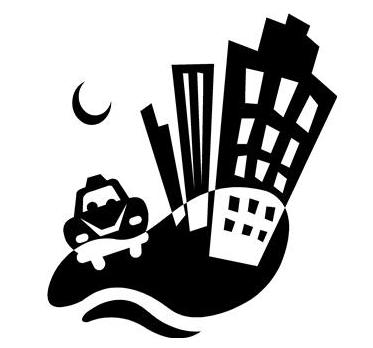 Urban Escapes
Venturing to a big city and reveling in the sights is an incredible experience for those who do not normally experience the cultural diversity and rich history of largely metropolitan areas. These concrete jungles tend to offer a vast array of international dishes and historical sights to enjoy, as well as having a bustling nightlife for travelers to enjoy.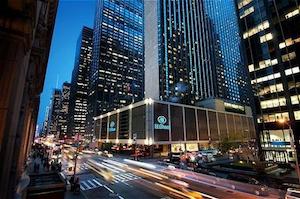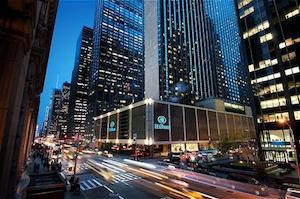 Hilton Club – New York
One can't really think of "urban" without the vision of New York manifesting in their mind, so this is sure to be a prime location for those looking for an urban getaway during their vacation. Resting in the heart of Manhattan, which is one of the most densely populated and industrialized boroughs of New York, everything about the resort locale says "urban escape".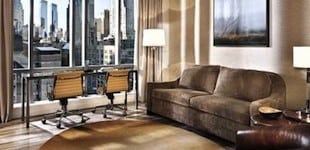 West 57th Street
Another premier New York location, this Hilton property is located near many must-see attractions of the Big Apple. This resort is within the Broadway – Times Square neighborhood, giving it a close proximity to Broadway, Carnegie Hall and Rockefeller Center. If you are feelin artsy, it is also a short distance from Ed Sullivan Theater and the Museum of Modern Art. Anyone wanting to bask in the culture of New York will find everything they are searching for at this location.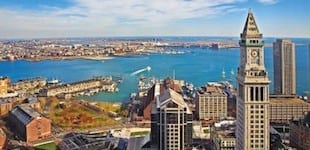 Marriott Custom House
Boasting a location in the heart of Boston, Marriott's Custom House provides you with a richly urban locale filled with plentiful history and staggering architecture. In the event that traversing the city isn't on the agenda at some time during your stay, you can feel free to sit and enjoy the luxuries of the resort itself, including the Counting Room Lodge, as well as it's 26th floor open observation deck, which will allow you to soak in the cool breeze of the Boston Harbor, which is only a short distance from the resort's location.
Beautiful Beaches
Beaches are always a great choice year round, but especially so during the summertime when the water is a cool refreshment from the hot summer sun. Some of the most premier timeshare resort locations can be found in Hawaii and Orlando as shown by our Resort Directory, allowing you to experience the most lavish oceanside experience imaginable. Many beachside resorts tend to have a bevvy of outdoor activities as well, such as snorkeling, so that you are able to experience not just the sandy beaches, but the vast ocean as well.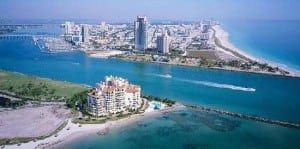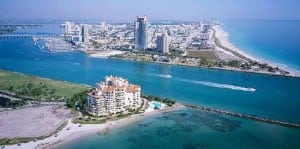 HGVC South Beach
Located in the heart of Miami, this is a more urban getaway for a couple looking to get away. Surrounded by so many different neighborhoods and cultures, there is a vast array of attractions and things to do. With the high-end shopping and elegant fine dining, there will be plenty of chances to pop the question or just enjoy one another's company.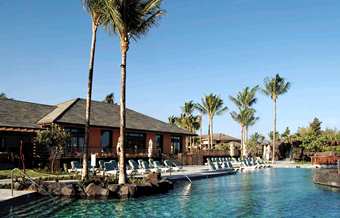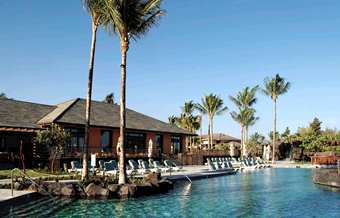 Hilton Kings' Land
Nothing says romance like an island getaway. Hilton's Kings' Land is the perfect example of a romantic week alone. The combination of the old Hawaiian feel with modern luxuries gives this property a unique feel. If you want to relax together in the hot tub, relax on the beach or go explore picturesque waterfalls; you have all these adventures at your finger tips.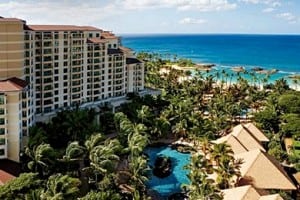 Marriott Ko Olina Beach Club
Resting on the unforgettable island of Oahu, this island getaway is sure to be a winner for anyone wanting a beautiful beach location for their vacation. Outside of the picture perfect scenery, you also have access to a lagoon pool, whirlpool spa and beach pool for when you aren't willing to travel to the sandy beaches a short distance away from the resort and wish to simply enjoy the amenities the resort has to offer.
Exotic Locales
For those feeling truly adventurous, there are numerous exotic locales that owners are able to take advantage of throughout the year. In addition to beach settings, exotic locales can be an unforgettable summer experience. Through the various timeshare companies available you are able to experience anywhere from Mexico to Portugal, and take in the enjoyment of experiencing international culture.
Marriott Phuket Beach Club
One of the few premier resorts in Asia, this is a must-visit for those looking for exotic locations. Located on the renowned Mai Khao Beach, you will be able to enjoy the tropical and unforgettable landscape of Phuket, adorned with palm trees, lily ponds and wetlands. In addition to the scenery, the resort itself provides some of the most immersive experiences, affording owners herbal steam rooms, a Thai sala and even culinary school for those wanting to adapt some of the culture into their daily lives.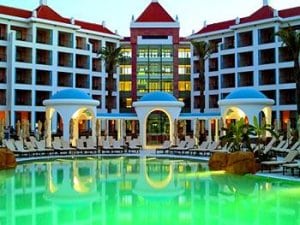 Hilton Vilamoura
For those wishing to experience a taste of Europe, Vilamoura is an excellent place to start, boasting the largest resort in Europe, and a magical locale with much to see. It's marina is the centerpoint of the resort and can house over 1,000 vessels, any of which you can see along the Marina Beach coastline. For those not wanting to enjoy the beach, you are able to venture to the championship golf courses and tennis courts right nearby.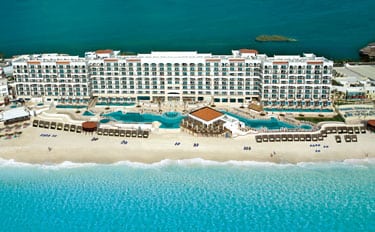 Hilton Fiesta Americana Villas Cancun
A classic spring break location, Cancun boasts an unwavering amount of culture and amenities that are waiting for you to experience them. With a location looking to the Caribbean, you can spend your days basking in the warm sun and your nights experiencing the bustling nightlife that the resort area has to offer. When choosing to wind down, the resort is also positioned across the street from the largest shopping center in Cancun, so you can be sure to stock up on souvenirs and fresh new outfits during your stay.
With the information provided in this article, you should proceed with your timeshare purchase with much more confidence in the type of timeshare getaway you are seeking. Additionally, with some prime examples of each type provided for you, you may have even found the exact property that works best for your travel needs. However, you can always visit our full resort directory to look over the other properties available to see if a different resort is a better fit for you and your vacation plans. If you have any additional questions regarding the different types of timeshare getaways, feel free to contact us to speak with a licensed agent.