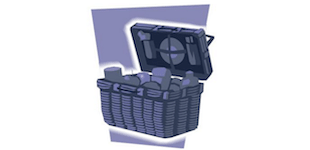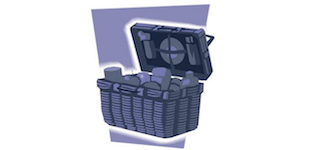 Food tourism may have a broad amount of definitions, but overall it can be summed up as the traveling pursuit of memorable and delectable food and drink. Many people travel specifically for a location's cuisine, while others may simply take advantage and enjoy it during a family vacation. With vacation ownership, you have the ability to enjoy the tastes of the world, and the world is your oyster.
Traveling for Cuisine
In the event you are someone who travels solely for the benefit of enjoying new and exciting cuisine, then keep in mind with timeshare ownership, you have access to trading, timeshare exchange, which can allow you to book within thousands of different resorts all over the world. Virtually every resort holds a convenient location near delicious eateries, or will keep you near public transportation to allow you to traverse the city and enjoy the cuisine along the way.
With timeshare resorts you are also afforded fully furnished kitchens, so leftovers from one of your many culinary adventures can be finished as deliciously as they began. In the event you travel solely for the food of the area, keep in mind that resort locations will keep you right near the biggest draws of the city so when you aren't trying a new dish, you can venture to the many attractions nearby.
Seasonal Dishes
A big draw of food tourism is the seasonal dishes and drink that certain restaurants or breweries have available throughout the year. With timeshare ownership, you are able to utilize your trade network or your own home resort to book all throughout the year and in multiple locations, so that rare dish you have been seeking can soon be yours. It is always necessary to book in advance, so understanding where you want to go and when is paramount.
With a variety of locations and resorts almost as extensive as the worldly menu you seek to explore, you can expand your palate and satisfy any and all of your food tourism needs. If you have any additional questions about the benefits of timeshare ownership for food tourism, feel free to contact us.