You might've noticed something new about our site.
You might have noticed that if you use our site on any device, or make your window any size. It just works. Every single page.
As of this morning, our website has gone completely responsive. There's no watered-down mobile site, no special tablet site, and no desktop site — there's just one SellingTimeshares.Net for everything. And everything loads much, much faster than it used to. We've spent some serious time ensuring that we kept the very best of our past designs as we reimagined the site for a modern, mobile-friendly future, but don't be fooled by what looks like visual changes only.  Behind the scenes, we've completely rewritten our codebase in such a way that will allow us to iterate more quickly, and deliver new features faster than ever before.
Pst, I found a bug!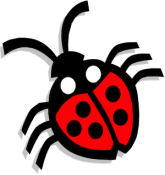 A special thanks to the people that have helped us beta test for the past couple weeks. Due to your diligence, we've been able to document and repair a ton of bugs.
We've tried really hard, but it's still not perfect. You can send reports to david@sellingtimeshares.net. Reported issues will be addressed in future updates.
This new design is great, who did this?
The amazing product team from Van Norman Media. Special thanks goes out to all the folks there as well as the hard-working agents that attend to our client's needs on a daily-basis. Everyone here has worked tirelessly on this project, and we deeply hope you enjoy using our newest creation!