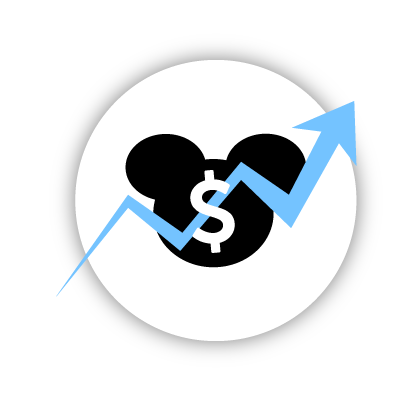 Disney Vacation Club has announced that there will be price changes effective January 17, 2018. We've added a spreadsheet below where you will find the current pricing, as well as the new pricing to show the changes that are happening at the presentations prices for direct DVC purchases.
The question you could ask is will this make the resale market pricing increase? By our past experience, resale prices will eventually be influenced by Disney's pricing. There are quite a few factors with the resale market pricing such as available inventory, Disney's ROFR and the current economy.
If you're looking into purchasing a DVC resale timeshare, now is an excellent time to pounce on your desired property.
| Resort | Old Price Per Point | New Price Per Point |
| --- | --- | --- |
| Animal Kingdom Villas | $165.00 | $171.00 |
| Aulani Hawaii | $176.00 | $182.00 |
| Bay Lake Tower | $185.00 | $191.00 |
| Beach Club Villas   | $165.00 | $185.00 |
| Boardwalk Villas | $165.00 | $171.00 |
| Boulder Ridge (Wilderness Lodge) | $165.00 | $171.00 |
| Copper Creek (Wilderness Lodge) | $176.00 | $182.00 |
| Grand Californian | $185.00 | $235.00 |
| Grand Floridian | $185.00 | $220.00 |
| Hilton Head | $115.00 | $121.00 |
| Old Key West | $145.00 | $151.00 |
| Polynesian | $176.00 | $220.00 |
| Saratoga Springs | $145.00 | $151.00 |
| Vero Beach | $115.00 | $100.00 |
---