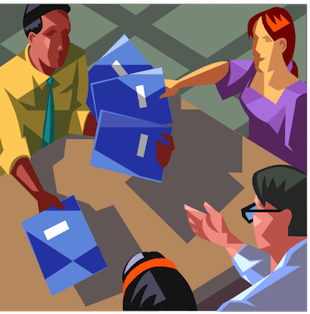 Resale may have a negative connotation to many people because it is perceived as "second-hand" or "used", but timeshare resale is different than other forms of resale. But the questions remains, "Will I be discriminated against if I buy my timeshare resale?"
Clear The Air
The short answer is, no. There are a variety of reasons why owners will not be discriminated against when they purchase timeshare resale.
Only Your Broker Has to Know It's Resale
When buying a timeshare resale, you are buying the exact same product as you would from the developer. When you bring your friends and family to your home resort and check-in, you will be staying in the exact same room as someone who purchased their deed from the developer. Retail and resale owners all reserve and enjoy the same resorts and rooms as one another. So, if you're feeling bashful about buying resale, no one will be able to tell the difference. But why would you feel bashful? You just purchased the exact same thing for a fraction of the cost!
Service
When you are booking your reservations and while you are staying at the resort, the staff will give you the same quality of service as each of their owners. You will be able to book your reservations over the phone without worry that a retail owner will get priority or the front desk agent will give you a lesser quality unit because you purchased your ownership well below the developer retail cost.
Same Product
As mentioned before, buying resale timeshares is different than other resale products. There is a difference between buying resale timeshare and buying a used car, for example.
Buying a brand new car means you will have no previous owners and there are next to no miles on the odometer. A used car can vary in number of miles, accidents, overall condition and a variety of other factors. When you purchase a new car, the value drops as soon as you drive it off the lot. That is the only similarity in this example between cars and timeshares. If you buy directly from the developer, the value drops immediately if you were to try and sell it on the resale market. The difference is that whether you buy retail or resale, you get the exact same product. Buying a timeshare on the resale market gives you the exact same shiny new car without the brand new car markup.
Same units, same resorts, different price tag. In some cases, vacation clubs offer added benefits on top of your home resort ownership when you buy directly from them. As a buyer, it is up to you to decide if those added benefits are worth the price tag. Doing your research and educating yourself will help you make the most informed decision possible.
Conclusion
If you have any questions about resale timeshare ownership, please feel free to contact us. We also have a wealth of information in our timeshare glossary and article blog that can be referred to, as well.