Are you confused about what Diamond Elite Travelshare actually means?
In this article, we will break down the benefits and costs of the program and let you decide what the best deal for you is. Now is the time to become empowered to save thousands of dollars by buying resale.
Price
Hands down, you will get a better price on the resale market. It is common to see ownerships listed for less than 25%of retail prices. So as you read through the features keep in mind that a 6,00 annual account at a presentation will cost you over $12,000, where as there are ownerships listed below $3,000 on our website, literally saving over $9,000 by buying from an owner. Also, many times, when buying a resale account you will receive leftover available credits (extra vacation time) that the owner has not used as a bonus.

RCI Membership
Pros: TravelShare memberships include a membership in RCI. A TravelShare Member may exchange WorldMark vacation credits for full week or nightly stays at participating RCI affiliated resorts.
Cons: This RCI membership is available on the resale market as well, and many alternatives to RCI exist on the resale market such as SFX Diamond Rewards memberships, which are included with the exclusive WM Explorer Club at much lower cost overall.
Exchanging through RCI requires specific exchange fees regardless of whether or not you pay travelshare dues, and may include additional housekeeping fees and taxes. Exchanging through RCI affiliated resorts is subject to RCI terms and conditions as established by RCI. Fees are subject to change without notice from RCI.
Affiliate Resorts and Hotels
Pros: Entitles a TravelShare Member to redeem WTS Credits for reservations at certain resorts affiliated with WorldMark by Wyndham. Reservations are subject to availability and are made available through The Exchange Network.
Cons: All affiliated resorts, and many more, can be accessed through the many exchange companies affiliated with WorldMark. Each exchange is subject to an exchange fee, but you can afford to pay quite a few of them by saving over $9,000 off a 6,000 annual account, when initially purchasing it. TravelShare Members will be subject to rules and guidelines of operation that may be applicable at each affiliated resort. The time period to make a reservation at an affiliate resort may vary. TravelShare Members may only use WTS Credits for reservations at affiliate resorts. TravelShare Member is responsible for any taxes payable in connection with an exchange to an affiliate resort. The cancellation provisions set forth below shall apply in connection with the cancellation of an affiliate resort reservation:
Fun Time
Pros: Fun Time entitles a TravelShare Member, as set forth above, to rent WorldMark units from 15 to 42 days prior to arrival depending on the TravelShare Members' tier. Use of Fun Time shall be subject to the prepayment of a Fun Time fee instead of any vacation credits or housekeeping charge. The amount of the fee is determined by WorldMark by Wyndham. These fees may be found in the current Fun Time brochure. Fees are subject to change. The length of a Fun Time reservation is subject to the restrictions set forth below. Fun Time is subject to availability. TravelShare Members must occupy the unit. Except as provided herein, only one Fun Time reservation and only one unit can be pending at a time. Reservations can be made for more than one resort, provided that the combinations of these reservations are not for more than the below specified maximum number of consecutive nights.
MAXIMUM CONSECUTIVE NIGHTS
MAXIMUM WEEKEND RESERVATIONS
PER CALENDAR QUARTER
TravelShare
4
1
TravelShare Elite
5
2
TravelShare Diamond Elite
6
4
TravelShare Planinum Elite
7
Unlimited
Cons: Bonus time is cheaper, as well as buying one time use credits on the resale market is both cheaper and less restricted. Also, this benefit is available only to Legacy TravelShare Members. A Legacy TravelShare Member is defined as a TravelShare Member who was enrolled in the TravelShare program as of January 23, 2012, and continues to be enrolled in the TravelShare program thereafter.
Cruises and Airfare
Pros: Travelshare members can elect to trade their vacation credits for airfare or cruises. All travel or activity offers that include airline tickets, activity tickets such as theme park and movie tickets, and gift cards are considered final transactions. WTS Credits redeemed for these Benefits are nonrefundable. WTS Credits redeemed for other TravelShare Benefits may not be refundable based on the specific Benefit offered.
Cons: You can get cruises/airfare for less money without using your credits. They tend to value your credits at around .04/credit while you can rent them out for more. In addition, you paid much more for the credits in the first place and then the Travelshare dues adds to that cost. Resale credits are going for less than .40/credit (or $2000 for your 5000 credits). Are you willing to pay an extra $9,000 to get a cruise you can get cheaper elsewhere?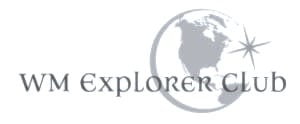 Travelshare just doesn't present savings in the long run. Do the math and decide for yourself. The only place it makes any kind of sense is if you will get the highest level that gives you a no housekeeping account, but even then, I wouldn't trust them to not take it away. The other resorts you can access are usually drastically overpriced and can be accessed through RCI, II or SFX exchange companies.
In short, our clients enjoy knowing they are being educated about to maximize your account for less money when reading our blog.
Click the link to read all the Diamond Elite WorldMark Travelshare Benefits from WorldMark's website.