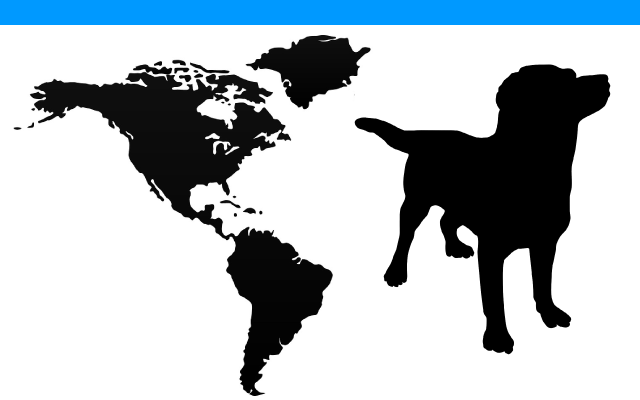 Many current and future timeshare owners are pet owners as well. When going on vacation, it can be difficult to find someone trustworthy to watch your pet while you are away. Kennels are a good option but can get expensive. Fortunately, more and more timeshares are becoming pet friendly.
Timeshare Vacation with My Pet
More and more pet owners are seeking out vacation destinations that will allow their furry companions. The timeshare industry has started to take note; more properties than ever are allowing pets to stay at their locations. Just as some properties allow pets and others don't, some properties will allow the pets in the rooms or they may have a specific location for your pets during your stay. Calling ahead to the pet friendly resort would be a good idea, to find out if they have the accommodations that you may be looking for.
My Home Resort Doesn't Allow Pets
If you are currently a timeshare owner and your home resort does not allow pets, there is still a way to enjoy a timeshare property with your pet. A timeshare exchange company will allow you to trade your property and week to visit one from the same or different vacation club. Using their advanced search tools, you can be provided with a list of properties that are pet friendly.
However, if you are currently looking to purchase a timeshare and want to make sure that your property is going to allow Fido to join you on your trip, take a look below.
These are just a few popular properties that allow pets:


Disney Vacation Club:
1800 Epcot Resorts Blvd
Lake Buena Vista, FL
(407) 934-8000
Disney's Beach Club Villas is within walking distance to Epcot and a boat ride away from Disney MGM Studios. Complimentary buses and boats arrive right at your resort to get you to and from the Disney theme parks, water parks, and more. Great dining establishments are right on site to calm grumbling tummies: choose from Beaches & Cream Soda Shop, Cape May Café, Rip Tide Lounge and Martha's Vineyard Lounge. The resort also offers 24 hour room service.


Disney Vacation Club: 
2101 N. Epcot Resorts Blvd
Lake Buena Vista, FL
(407) 939-5100
Take a stroll down the 1930's Eastern seaboard-style boardwalk at Disney's BoardWalk Villas and relish in the charm of old Americana. Disney's BoardWalk Villas offers one-, two-, and three-bedroom vacation homes, and smaller studio accommodations.


Disney's Vacation Club:
1960 Broadway
Lake Buena Vista, FL
(407) 827-1100
Quaint Victorian-style architecture, soft colors, and elegant floral patterns provide a welcoming atmosphere for guests at Disney's Saratoga Springs Resort & Spa. Relax and rejuvenate in your spacious vacation home amidst custom- made furniture and ornate decorations.

Marriott's Vacation Club: 
(949) 464-6000
Marriott's Newport Coast Villas are located on some of the most prime real estate in Orange County, CA. The breathtaking hillside location offers a Mediterranean flavor of architecture, which sets it apart from southern Californian resorts. The units boast beautiful views of the western coastline. Come and experience the luxury amenities of this stunning resort.

If you would like anymore information about these properties or other vacation planning questions, please feel free to contact us.