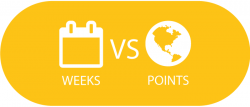 Many timeshare buyers are attracted to Marriott Vacation Club due to the myriad of locations, highly rated resort amenities, and second-to-none customer service that has become synonymous with the Marriott name.
Once Marriott has been selected as their timeshare brand of choice, many of our clients on the resale market, inquire about the difference between buying Destinations Club points or purchasing a deeded week at their favorite resort location. In this article, we'll explore the differences between these two options for Marriott resale, and hopefully help you determine which one is best for your needs.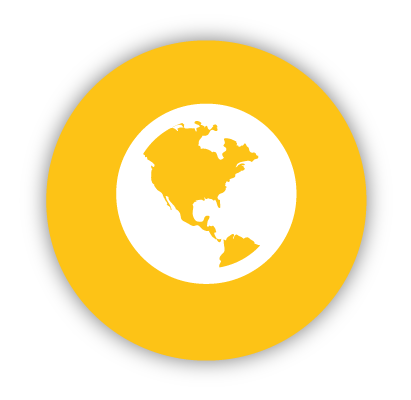 Buying Marriott Points on the Resale Market
Choosing a points-based Marriott timeshare is a great option for ultimate flexibility. Your points can be thought of as vacation-cash, ready to be split however you see fit, and spent at the many locations that belong to the Marriott Resort Collection.
Each reservation is assigned a Vacation Club Points value based on accommodation size, length of stay, location and season. You are able to choose from any location and any size villa, check in on any day you wish and stay as long as you want, provided you have the required amount of points currently available. You can also use Vacation Club Points to experience other types of vacations such as cruises, tours, exchanges, hotel stays and travel services.
Depending upon the number of points you choose to purchase, you can enjoy a range of unique benefits with these various membership levels:
Owner

less than 4,000 Vacation Club Points

Select

4,000 – 6,999 Vacation Club Points

Executive

7,000 – 9,999 Vacation Club Points

Presidential

10,000 – 14,999 Vacation Club Points

Chairman's Club

15,000+ Vacation Club Points
We've covered every benefit in each membership level in our article, "Marriott Destinations Club Membership Level Benefits", feel free to follow the link for more information.
You can also browse our Marriott Points Charts section, to see exactly how many points it takes to travel to each resort.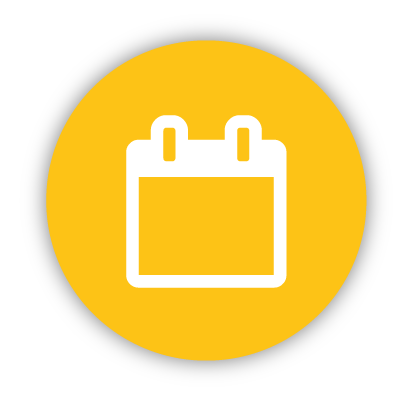 Buying Marriott Weeks on the Resale Market
Another option for timeshare buyers is to purchase a deeded week at your favorite Marriott destination. This is a great option for travelers who prefer locking-in their preferred unit size, view, as well as the season in which they like to travel.
This type of ownership can be described as a floating week, as you are not assigned a designated week number, but a season in which you are able to reserve your week. Each season is comprised of a range of week numbers based on the desirability of that week for each resort. For example, at many resorts, weeks 50 through 52 are within the Platinum season, as these weeks correspond with desirable times such as Christmas and New Years.
Platinum season, or Red season:
Gold season, or White season:

Medium desirability weeks of the year

Silver season, or Blue season:

Off-season weeks of the year

Other seasons are also available, such as Ski, Sport, Summer, etc. which correspond to the desirability of the weeks available to be booked at that particular resort.
You can learn more about how the different booking seasons work by browsing through the Marriott Weeks Calendar section of our site. These charts explain in detail exactly what weeks comprise each season at each resort.
In addition to booking at your deeded resort, you are able to trade your week with Interval International, which offers owners much greater flexibility. You can choose to book one of the many Marriott Resort locations, or trade for another club that is affiliated with II.
Which Option is Best for You?
As with many things in life, one size doesn't fit all in timeshares. In order to determine which type of ownership is best you will have to ask yourself the following questions:
What is my budget?

Deeded weeks can be found for extremely affordable prices, some below $2,000.00 on the resale market.
While still less than half of what is charged at a presentation, Destination Club Points purchases on the resale market start above the $7,000.00 mark.
You can view current Marriott Week Resale Listings by clicking the link.
You can view current Marriott Points Resale Listings by clicking the link.

What location(s) do I wish to travel to?

Deeded weeks are great for those who want to travel to one location most years, with the option to trade if they choose to go elsewhere.
Destination club points are great for resort hoppers that wish to travel to a new location each year.

When in the year do I like to travel?

Buying a deeded week in your preferred season allows you to have more assurance you'll be able to travel in the season you prefer.
Booking with points, it's first come, first served, so you'll want to book as early as possible for the most desirable times.
As always, expert knowledge can really expedite the process of determining your perfect vacation solution. We would be happy to assist you with any questions you have regarding Marriott Vacation Club or any other timeshare property. Feel free to contact us by filling in a form, and we'll have one of our licensed agents get in touch.