When deciding to purchase your first Hilton timeshare, there are a few factors that come into play. Hilton Grand Vacation Club (HGVC) offers a large amount of luxury resorts in a wide variety of locales, so it can be a little overwhelming to finally decide which would work best as your home resort. You also want to be sure you understand how the reservation system works, what it will cost you, and all of the benefits a Hilton ownership can offer. In this article, we will go over the basics of buying your first Hilton timeshare, and get you ready to book your dream vacation at an unforgettable HGVC resort.
Finding the Right Property
With the varying locales available to you when purchasing a Hilton property, it is good to ensure that you are able to buy into a home resort that will best suit your needs. If you are someone who enjoys hitting the slopes, looking for a winter ski resort can be your ideal location. If you prefer to bask in the sun, Hilton has a variety of oceanside resorts that can provide everything you are seeking. You always have the option to trade or use your points to book other resorts 9 months out, but having your dream location as your home resort allows you to book up to 12 months in advance. This priority booking window is a great benefit for an owner who takes family trips to the same location each year.
If you are unsure about which property would work best for you, feel free to look into our Hilton Resort Directory, which has a list of all the available HGVC locations, as well as a brief overview of their amenities, resort maps, points charts, and what their location has to offer. This can better help you visualize the type of vacation you will be able to take with each of these properties, and can put you one step closer to finalizing your purchase.
Purchasing the Right Points Package
In addition to buying into the best property location for you, it is also good to understand the various points packages and how they can work for you. While you are afforded options like rescuing to save any leftover points, those rescued points will lose certain benefits that your normal ClubPoints allow. Buying the right amount of points for your timeshare vacation just takes a realistic look at your travel habits year to year.
In the event you choose to plan a larger vacation, but find that you lack sufficient points to do so, you are able to borrow points from your next use year. This allows you to take a larger scale vacation during the year, but it does come with a drawback. Since this takes your points from the following year, you will have to wait until the year after in order to receive your next annual allotment.

Many owners will be booking reservations outside of the exact resort, season, and unit size they are deeded to. This is the inherent flexibility of the HGVC system, but it means that taking advantage of this type of feature is normally associated with a transaction fee of about $69.
Once you start booking at other locations or seasons, outside your Home Week, you'll be using ClubPoints to complete the booking (subject to the 9 month booking window), so make sure you have the right amount of points to go to the places you'd like. You can browse our HGVC points charts page to see how many points each resort would cost you.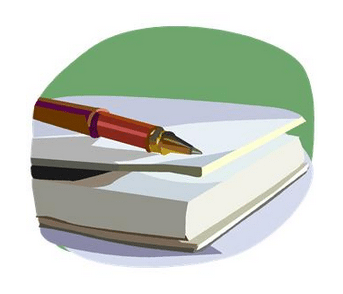 Using Your Points to Book
Purchasing a timeshare ownership seems very cut-and-dry, and while it is a simple process, there are some additional benefits available to you outside of simply holding ownership at your home resort. With a Hilton timeshare, you are able to convert points to Hilton Honors points, which can be used towards Hilton hotel locations, as well as bank your points for an additional year, in the event you want to stockpile for a larger vacation in the future.
When choosing to book your property, you are able to do so either online or over the phone with a Hilton Grand Vacations Club agent. Booking is based on a first-come, first-served basis, so it is good practice to book far ahead of time. For home weeks, owners are able to book up to 12 months in advance, which gives them a leg up on other HGVC owners who may be looking to book at that same time at the same resort. If you are choosing to book a property within the Hilton network, you can book up to 9 months in advance, still leaving you with a large span of time to book your vacation.
In addition, you are also able to trade using RCI, which allows you access to over 6,000 additional premier resort locations. Having a high-point property can be a benefit for you not only by having it as your home resort, but also giving you trading power to access the most spectacular resorts available through trading.
Using Your Points for Other Benefits
In addition to using your points to book a property, you can also access the countless other features that Hilton ownership provides. Hilton partners with a variety of premier companies to bring you a multitude of other benefits. You can use your points to book cruises, or use them towards airfare, and even for rental of various travel means such as RVs and even motorcycles. In addition, Hilton also allows you to trade in points towards enjoyable activities such as guided safari tours and white-water rafting.
Guided Journeys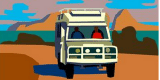 When looking into guided tours, Hilton has partnered with Tauck, who are the premier tour guide company in the world, so you have the benefit of seeing the most exotic locales and sharing the experience with your loved ones and someone who has the knowledge to allow you to appreciate all the features of your surroundings. This flexibility is unprecedented in the world of timeshares and truly allows those who love vacationing to maximize the potential of their ownership.
Cruises
When booking cruises, Hilton has partnered with virtually every major cruiseline such as Royal Caribbean, Carnival, and others, so your selection for the location and time of the year is widely open to your requirements.
Conclusion
All of these features can be found in the Hilton owner guide which is widely available. The conversion rates and how much of your points it will cost to take advantage of these benefits can also be found within the Hilton owner guide.
Now that you better understand the basics of buying your first Hilton timeshare, you can further pursue your ideal property and come a huge step closer to booking incredible vacations year after year. If you have any additional questions regarding purchasing a Hilton timeshare, feel free to contact us to speak with a licensed agent.