Published on: Jul 15, 2013
After receiving many clients who've requested this video, we have created a short introductory guide to help you understand the process of buying a resale Hilton Grand Vacation Club timeshare on the resale market. Give our new video entitled "Buying A Resale Hilton Timeshare" a peak and learn how to save thousands on vacations by working with a licensed resale brokerage.


Updated on: Mar 28, 2014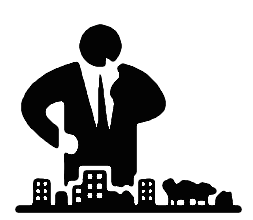 Written Companion
Once you purchase your Hilton resale property, you may feel as though you are fully set to book your vacations in the future. However, some situations may arise where you will need to purchase points in addition to what you already own. In these situations, you may be a bit confused as to how to approach the purchase process. In this article, we will go over buying Hilton timeshare points and how to take advantage of them for any and all future vacation needs.
Buying HGVC Points At Your Home Resort
In the event you choose want to have additional points for booking your Hilton vacation each year, bear in mind that you will need to purchase another ownership. You might choose to purchase an ownership with a different home resort than what you currently own. If so, it's good practice to ensure that you are buying into a second ownership that has lower maintenance fees and residual costs, as these will need to be paid in addition to your initial home resort's costs.
You would be able to use either resort as a home resort, and once you accumulate the points for your multiple property ownerships you are able to simply have the points transferred into one lump sum for you to use for all your booking and redemption opportunities.
When purchasing ownership for multiple Hilton properties, keep in mind that you will still only need to pay your club ownership fees once annually and dependent on number of properties owned, will not be charged the club ownership fee.
Stretching Your Points
Once you have purchased your Hilton points, you have some additional options in the event you choose to convert or store your points. If you find that you are wanting to plan a larger vacation or even multiple vacations throughout the year, you have a couple of different options depending on the timeframe in which you are wanting to travel.
If you are wanting to book a larger trip during the current calendar year, you are able to borrow points from the following use year. This takes your points that you would normally be allocated for your next use year, and combines them into your current year's point allotment. Keep in mind that with this option, you will be expending your points that you would normally earn next year, so this would only be an option for those not looking to book a timeshare vacation the following year.
Rescuing is when you take points you have already received and save them for next year. This is the opposite timeframe of borrowing, so this is a good option for those who want to save up for a larger vacation or won't get around to planning a trip for the current year. These points are only good for booking HGVC resorts, so no Honors conversion or ClubPartner perks.
If you know you won't be planning a trip for the following year, or you are looking to book a larger vacation far in the future, you are also able to deposit your next year's point allotment for safe keeping. This differs from rescuing, in that you can only rescue points once you've been awarded them, if you haven't received your points, you'd deposit them and keep your additional perks / conversion benefits.
You can view our video about Rescuing, Banking, and Converting HGVC Points.
Booking Home Resort Season
Once you purchase an additional property to receive your points, you are able to contact HGVC to transfer those points into your primary account so that you are able to combine them together for your annual booking plans. Additionally, you can also take advantage of your ClubPoint stretching and borrow or deposit points depending on your booking needs.
You have a multitude of options for booking your vacation. You are able to book simply at your home resort, meaning that you book for a week-long stay at the resort you have purchased into, in the unit you have purchased. You must also book within the season in which you own, which can range from Bronze to Platinum. Each of these have their own level of desirability when attempting to trade. When booking at your home resort, you are able to book 12 months in advance of your arrival date, giving you a large span of time to advance book your property. This priority booking window is reserved for an owner's home resort weeks, and has no cost to book.
This all means that if you choose your deeded home resort right, you can have priority booking and no cost booking, so balance that against just buying the cheapest account with the cheapest annual fees.
Booking Club Season
You also have the option to book Club Season, which is another highly common way to book. This entails booking anywhere within the HGVC network using your points. This feature gives you access to all of the resorts that the developer can provide. However, you are only able to book as early as 9 months prior to your check-in date, meaning that those who have home resorts will have a 3 month priority booking window before you can book their property with your points.
Once that time lapses, booking is based on a first-come, first-served basis. This is unlike Home Resort Season booking as there is a fee associated with booking during Club Season either online or over the phone. Club Season booking requires a minimum 3-night stay at any of Hilton Grand Vacation Club's resorts, so keep that in mind when looking to book this way.
This is ultimately the way many owners book. Many resale buyers target the Vegas and Orlando properties, in order to get low purchase prices and low maintenance costs. These owners are more focused on visiting many different resorts, so if you want to travel to the same property each year, consider getting your desired home resort and focus less on the points.
Booking Open Season
Another way to book is through Open Season. This is different from Home and Club Seasons as the window for booking is 30 days before your checkout date and up to one day prior to your check-in date. Booking open season also requires a two-night minimum stay for Hilton or a three-night minimum stay for RCI. If booking through RCI there may also be additional check-in requirements, so be sure to confirm the details before booking.
Wrapping Up
Now that you better understand the different considerations behind buying Hilton timeshare points, you might notice that Hilton is extremely versatile, and can cater to many types of travelers. So, regardless of what home resort or season you choose, you'll be a part of one of the best vacation clubs in the industry.
If you have any additional questions regarding purchasing Hilton timeshare points or utilizing your points, feel free to contact us to speak with a licensed agent. Visit http://www.sellingtimeshares.net/contact/ and fill in a form to get the conversation started!