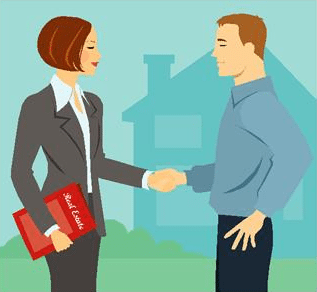 So you have finally decided to look into purchasing a timeshare, and you are attempting to shop around. You may encounter a few different brands who are very recognizable, with Hilton being one of them. You may decide to move forward with purchasing a Hilton property, but you ask yourself, "How do I buy a Hilton timeshare? ". Within this article, we will go through the very simple process of doing so, and help you in purchasing your vacation ownership whether you're buying for the first time or adding to your existing account.
Finding a Property
It is good practice to find a property or a few properties you are interested in before attempting to shop around to different sellers. By having a time of the year and a location in mind, it will narrow your search and you won't get caught up in a seller that doesn't own the property you wish to purchase. Within our resort directory you can find all of the available Hilton resorts, which should give you a strong understanding of what you will be purchasing.
Within the directory you can find everything from details of amenities, to location, to the amount of points you will need to purchase the property. Your points will be your direct form of currency when working with your Hilton ownership, so it is good to be sure you purchase the amount of points you feel you will need. If you are a traveler who enjoys venturing to one specific location, you may consider purchasing your desired location as your home resort as well as your preferred season. You will still be able to use your points but you will have booking priority over other travelers using the HGVC system for your deeded season and resort location.
Finding a Broker
Once you have settled on a resort, you will want to look into trusted resellers. When searching for a resale company, you have the option of purchasing directly from Hilton, or finding a resale broker who can offer you the property. Purchasing through Hilton is the least amount of legwork, as it is very simple to locate their information and contact them, but you will be paying a full premium price for your resort, which you will be able to find much cheaper elsewhere. This is where resale brokers come into play.
Looking for a licensed, BBB-accredited and licensed resale broker will take a bit more effort, but in the end you will be working with a trusted Real Estate professional who will provide you with your desired resort at a far lower price than purchasing direct. If you are purchasing resale, it is also important to find a closing company who is able to assist you in closing the deal. This helps ensure the transaction is performed safely and legally. Any good broker will have relationships with the many closing companies in the industry, and employ a closing company on your behalf, that specializes in your particular vacation product.
Now that you have a more structured understanding of how to buy a Hilton timeshare, you should feel more empowered than ever to find your ideal location for an affordable price! If you have any additional questions about Hilton timeshares and how to purchase them, feel free to contact us to speak with a licensed agent.