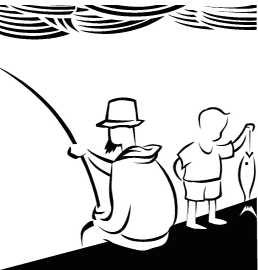 Taking a spring break vacation in Cancun, Miami or Lake Havasu may be a college student's ideal location to party down or enjoy some R&R for a week. But for many travelers, including families, would rather avoid the crowds and enjoy a spring break location with a lot to offer without the hussle and bussle of the party crowds.
So, we've put together a list of the best (underrated) timeshare resorts for family spring break vacations. Why not take the road less traveled? It doesn't mean that your vacation will be any less fantastic.
Many Spring Break travelers imagine spending their week away on a sandy beach, soaking in some sun. And that's not a bad choice when making your spring break plans. Breckenridge, Colorado is not such a location. In fact, it will probably be pretty chilly. Cold weather means snow and snow means that you and your family can use your spring break to catch the last of ski season.
Breckenridge is not your normal Spring Break destination, for a variety of reasons. The cold weather and being the tail end of ski season keeps this resort off many spring vacation radars. However, the means the value only goes up between weeks 16 and 19. These weeks are Bronze season at Hilton's Valdoro Mountain Lodge, meaning you can stay a full week for nearly a third of the points it would take to stay here during Platinum season. Although Breckenridge is known for their windy conditions at certain times of the year, April's mean temperature is 48⁰F, making it the warmest month of the ski season.
Late season skiing is not the only attraction available for visitors during the weeks that Spring Break fall. Starlight Dinner at Tenmile Station is a kid-friendly unique dining experience. Take a sled to the top of Breckenridge mountain for a quiet, delicious and extraordinary meal. Breckenridge also boasts the largest historic district in Colorado and an activity that you will find few other locations in the world, dog sledding.
Florida spring break is underrated? That can't be. Florida, is definitely a great place to visit for spring break. But Sanibel Island is going to be your low-key beach getaway. Sanibel Island is on the Western coast facing the Gulf of Mexico and the white sandy beaches aren't the only draw to this amazing location. The shabby chic of the shops and restaurants offer a different vibe than you will find anywhere else.
Many visitors make time to enjoy the beaches for a local tradition of shelling. The locals call it the, "Sanibel Stoop" presumably from the posture and movement of the beach goers looking for the perfect shells. The shells add to the shabby chic feel by littering the floors of the local shops and restaurants along Periwinkle Way. For dinner, you can hop over to Captiva's restaurants for a more eclectic dining experience. Another popular attraction is the J.N. "Ding" Darling National Wildlife Refuge. This refuge features thousands of acres of mangroves and indigenous animals. Avoid the long trip to the Everglades and enjoy a similar experience right on the island.
Not only will the atmosphere be calmer, but the beaches and water will match. The water along the Gulf Coast of Florida tends to remain at a higher temperature than the Atlantic coast beaches. The waves are also much more tame. Warm temperatures and calmer waves means it will be easier to get out and enjoy the water for all ages. For more information about the Gulf Coast, check out our article on the difference between the two Florida coastlines.
Alright, so San Diego is not exactly underrated and these timeshares are not within the city limits, but it is still worth mentioning in our list for a few reasons. One would be the wide range of visitors that this city seamlessly caters to. From college students to families, this town has exactly what you're looking for. Of course, there's the beach but there are also other great attractions.
San Diego is full of great parks, beautiful museums and 2 fantastic zoos. The San Diego Zoo in Balboa Park is a sprawling and hilly enclave made up of 9 unique zones spread out over 100 acres. It can be a great way to spend a
whole day or just check it out for a few hours before heading off to another San Diegan adventure. For those naval history lovers, the USS Midway Museum and the Maritime Museum of San Diego are great spots to check out. And most times of the year, there will probably be a professional baseball or football game being played. San Diego's downtown area is a great place to enjoy a nice dinner or grab a drink or two. With the development of the downtown area over the past 20 years, San Diego is looking to rival the best in the country, if not so already.
Not only are there amazing attractions around this sprawling city, but the weather cannot be beat. The average low temperature in January for the country is 26.5 °F, and for San Diego it is 50 °F. The average high temperature in July for San Diego is 76 °F (24 °C). The national average is 86.8 °F. San Diego's weather makes this an ideal vacation spot any time of the year but during spring break, you can enjoy temperate weather, allowing you to enjoy swimming, hiking, some tourism and many more activities. Although San Diego is a year-round tourist destination, you will not have to endure the raucous party crowds, unless you want to.
Final Thoughts
Spring Break can be much more than Cancun style parties and vast crowds. We hope this list gives you some alternative ideas for your family's spring break trip. If you have any questions about the resorts, feel free to contact us for a free consultation.
Don't take a typical trip, enjoy a timeshare vacation!