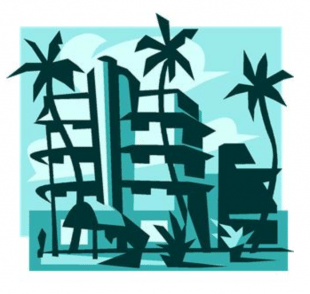 Planning a family reunion can be a difficult task but if the accommodations are easy to take care of, there is less stress involved in the organization. Forget the county fair or the lame picnic in the park reunion, take a trip to a beautiful location with the ones you love.
HGVC Grand Waikikian – 2 and 3 Bedroom Penthouse
Easily one of the most beautiful places to have a family reunion, the top five floors of the Grand Waikikian are penthouse floors. These spacious accommodations will please any crowd, especially grumpy relatives. With so many parks and recreational activities nearby, everyone in the family can find something to do.
HGVC Las Vegas Strip – 2 Bedroom Penthouse
Las Vegas is the perfect place to have a family reunion. No matter what the age range, there is something for everyone. Take in a show or do some gambling; whatever your pleasure, you can make it happen. For the kids, there are nature parks and the Hoover Dam nearby for a day trip out of the city.
MVC Grand Residences South Lake Tahoe – Penthouse
South Shore Tahoe has some of the best skiing in the country but it is also home to fabulous off-season activities. The property sits within the Heavenly Village which has walking access to ski lifts to the nearby Heavenly Resort. My own family has stayed in a penthouse here and it was absolutely perfect for the large group we had.
MVC Crystal Shores – 3 Bedroom Penthouse
Enjoy an 1,800 sq. ft. penthouse on Marcos Island, Florida. This huge space is going to be perfect for your summer vacation with your family. Take advantage of the easy access to water sports. Splashing around with your family is a great way to reconnect and restore old bonds or maintain the close relationships that currently exist.
If you would like a free consultation about timeshare penthouses, feel free to contact us.