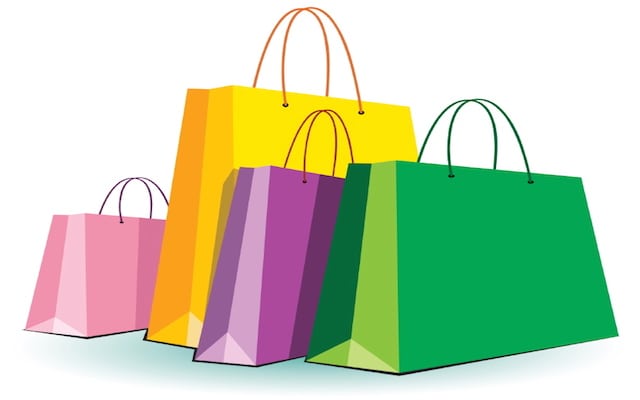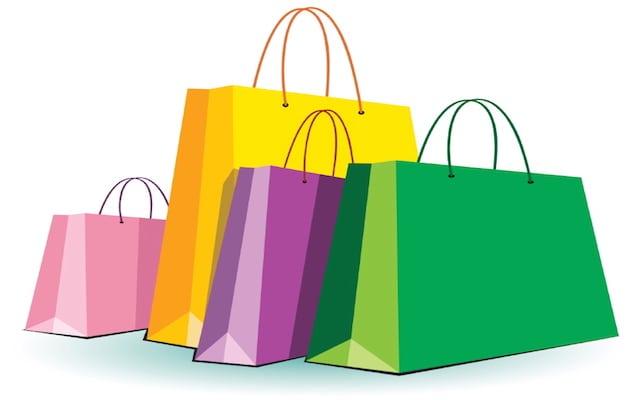 Here at Selling Timeshares, we have compiled a list of our 5 best cities in the country for those timeshare travelers looking to shop 'til you drop. Shopping alone won't help these cities make the cut. Each city brings another x-factor to help make this list. So, get your credit cards ready and your travel plans finalized, it's time to hit the stores.
Phoenix, AZ 
No. 8 on Forbes list of Top 25 Shopping Cities, Phoenix is a great city to spend a day shopping. With great year-round weather, no time is a bad time to get your shopping done here. Biltmore Fashion Park boasts upscale retailers and an additional 11,000 retail stores located within the city limits make this a fabulous location to find great deals and top-tier wears. When you're not shopping, the surrounding area has breath-taking hikes, golf and many other outdoor activities.
Set up base camp at Marriott's Canyon Villas before heading out to get your shopping fix. If you want to stay out of the city and are willing to make the drive, Hyatt's Piñon Pointe is close enough to Phoenix to make a short day-trip for shopping. Just to the Northwest, Westin's Kierland Villas adds yet another top quality resort to the greater Phoenix area.
Orlando, FL
Orlando is an international hotspot for vacationers and tourism. Not only does it boast the highest density of theme parks in the world, but it also has world-class shopping. Celebration Town Center gives off a relaxed feel while you window shop and stroll around. Orlando contains many outlet malls for those bargain hunters. Theme parks, shopping and great weather make Orlando one of the overall best locations for those timeshare shoppers.
Hilton's Parc Soleil is one of the newest timeshare resorts on the market, and they don't disappoint. And for those of you travelers that have a partner in tow that is not the biggest fan of shopping, stay at Marriott's Grande Vista resort and take advantage of Marriott's Golf Academy.
Miami, FL
Another Florida finalist is Miami. Dubbed as the "Epicenter of cool" by TripAdvisor, there's no better place to find the latest fashions in Florida or even the US. Sunny beaches and rich culture shape this city into one of the best places to visit, shopping or not. Miami has everything from the mom and pop shop to luxury brand retail stores.
Enjoy Marriott's Villas at Doral set within one of the most distinguished areas of Miami. Or, live it up on the beach and enjoy the Art Deco District at Hilton's South Beach resort.

Boston, MA
A surprise candidate is, Boston. This shopping powerhouse shows up on many top rated lists such as U.S. News Travel "Best Shopping Destinations in the USA," Forbes' "America's 25 Best Cities For Shopping" and TripAdvisor's "Best Shopping Vacations." Along with shopping, Boston also features excellent professional sports teams and amazing restaurants. The nightlife has a different feel than any other city but that does not mean it won't be a whole lot of fun. After your day of shopping, find a neighborhood cafe or local pub to relax.
Marriott's Custom House will put you right in the heart of all things Boston.
Honolulu, Oahu
What's not to like about Hawaii? Millions of visitors per year would agree that there is little to dislike about this island paradise. Honolulu is at the center of this tourist mecca and number 8 on US News: Travel "Best Shopping Destinations in the US." Local and high-end shops give visitors a wide range of options to any shopper visiting their Honolulu timeshare resort. Not only do Honolulu timeshare shoppers have easy access to some of the best shopping in the country, but they will not have to look very far for any other local activities. By land, by air or by sea, Honolulu travelers can find an incredible range of activities to fill their time when they aren't perusing the many stores nearby.
Want to stay at the best? Here you go: Hilton's Grand Waikikian is a hot commodity in timeshares. Not only will you enjoy top tier shopping, your accommodations will definitely match those high standards. On the otherside of the Honolulu airport lies Marriott's Ko Olina Beach Club and Disney Vacation Club's Aulani resorts.
Final Word
It would take some serious shopping commitment to spend your entire vacation visiting shops and stores. Each of the locations on our list have a large number of other activities to compliment their shopping prowess. If you would like a free consultation from a licensed agent, feel free to contact us. In the spirit of this article's subject matter, you may also enjoy shopping around our listings page as well.