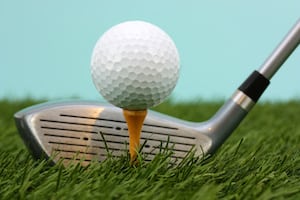 For those avid golfer out there that want to keep their golf game sharp and even get a little better, Marriott has the best golfing timeshare locations. Marriott has two locations for their Golf Academy that can be considered a golfers paradise. Check out more about Marriott Golfing Academy Juniors.
Stay at a Timeshare, Improve Your Game
Providing everything from lessons to multi-day golf schools, Marriott's Golf Academy caters to you to make your golfing and vacation experience the best it can possibly be. The first location is in Palm Desert, California. Shadow Ridge resort is located in a hot spot for championship golf. There are hundreds of golf courses in the neighboring areas but nothing quite like this. You will get a chance to work with the pro staff to elevate your game, all while staying in the comfort of your timeshare vacation home.
On the East Coast, Marriott Golf Academy has set up shop in Orlando, Florida. The Grand Vista Resort is the home of the golf academy in Orlando and couldn't be a better fit. If you are traveling with your family, they can enjoy the many restaurants and live animal shows while you learn from knowledgeable pros or get clubs fitted for you.
Golfing Timeshares
For the avid golfer vacationing on either coast, Marriott Golf Academy is the best way to enjoy the amazing amenities of Marriott and to golf to your hearts content. Although many of the Marriott properties offer great golfing options across the country but Grand Vista and Shadow Ridge offer much more to anyone who is serious about golfing.
For more information about these two resort, feel free to contact us.