Renting your timeshare should not be a difficult ordeal. For whatever reason, you are renting your timeshare, there are many ways in which you can safely rent your timeshare unit. We will give you helpful advice on how to safely rent your timeshare as well as a few ideas about when you may consider renting your timeshare unit.
Cover Maintenance Fees
Many of the timeshare vacation clubs offer owners the ability to bank their points and use them the next use year. This is a great option, but what if you know you simply are not going to be using those points this year or the next? Renting your unit can be a way to recuperate those maintenance fees for a use year that, well, is not going to get used otherwise. Perhaps you are going camping for your yearly vacation or you just can't get away. Finding someone to rent your unit can be a good alternative to banking your points or letting them go unused.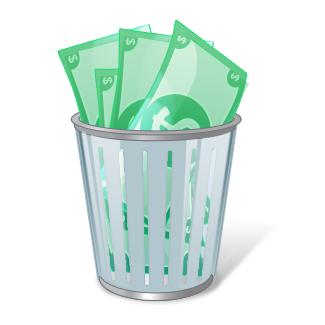 Renting your timeshare to a third party does not necessarily mean that you can ask for the exact amount of your maintenance fees and still be able to rent your unit. As with the purchase price, rental fees are subject to demand and availability. If you own a high demand week, there is a strong possibility that you can charge the cost of your maintenance fees or maybe a little more. Lower demand weeks could possibly have to settle for a partial amount. You can check a variety of websites such as TUGbbs.com for price comparisons as well as listing your unit for rental.
Find Prospective Buyers
Going to a timeshare presentation is one of the ways a potential buyer can visit a resort prior to buying an ownership. Presentations are not a good way to see a resort, even if there is some kind of gift available for attending. Renting a timeshare week, on the other hand, is a great way to see first-hand what it is like to enjoy a timeshare resort. So, if you are putting your ownership up on the resale timeshare market, you can definitely rent out your week to a potential buyer. This can help you find a buyer as well as recuperate some or all of the maintenance fees for that year.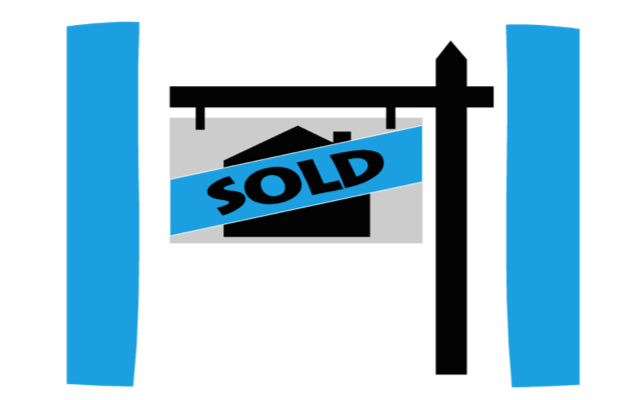 Renting out your unit during the buying process is another way to make some extra money, rather than leaving the unit unused. The purchase agreement states exactly what the buyer will receive when the deal is completed. If you still have your current use year available, you may consider renting it out if there is no buyer yet or perhaps if your buyer is not interested in using the current year's week.
Renting to Friends or Family
Allowing friends and family to use your ownership has been a quick and easy option for many owners who want to rent out their timeshare. Many timeshare clubs offer guest certificates to owners to allow friends and family to use their ownership. When using these certificates, owners are typically not allowed to charge guests for the use of their unit. You may get in trouble with your resort and/or club if you break this rule. However, if your guests would like to compensate you for the week, it is best to keep it as a private matter and should not be discussed during your stay at the property. Using a guest certificate also means your unit is still under your name and any damages or fees will be billed to you, as the owner.
Even though you are renting out to your friends or family and intend on collecting money, it is still wise to treat it as though this is a transaction with a complete stranger. In the next section, we have compiled a quick guide for how to rent out your timeshare safely.
How to Rent Your Timeshare Unit
Pricing: Price out your week before attempting to rent out the unit. Prices vary by location, resort and week. Checking current and past eBay auctions are a good way to get an idea of what your week can go for. If there are a lot of weeks available near your resort, you may have a tough time finding a renter. You may find a renter but for a fraction of the cost. You may also call your timeshare club and ask if they have a rental program and what the rates are for similar weeks. You should call as a prospective renter, rather than an owner. These rates will also be a good gauge for the asking amount of your rental unit. Last minute units from exchange companies (such as Interval International, RCI or SFX) may also dictate the asking amount of your unit.
Advertising: Getting your unit visible for potential renters to find is going to take a bit of legwork. There are websites, rental companies and classifieds that can assist you in finding a renter. As with selling your timeshare on the resale market, never pay upfront fees. An exception would be a $10-30 fee for putting your available unit in a classified ad. Any large rental companies should only be paid after your unit has been rented. Many licensed brokers will list your rental, as well. These brokers can be a good option if you're also looking to sell your timeshare unit. eBay auctions have been used to auction off rental weeks.
Payment: Using an escrow company to hold the money during the transaction is an extremely safe option but can be costly in fees. Using PayPal or Venmo rather than a mailed check will ensure instant payment and no lost or bounced checks. Collect 100% of the rental payment at the time of the signed rental agreement. If your renter backs out, you will not be on the hook for the cost of the unit. A 10% security deposit for damages is also suggested. After the rental date, check with your resort and see if there are any outstanding fees to your account. After 14 days, return the deposit.
Rental Agreement: Write out a rental agreement so that both parties are clear on exactly what is expected. Make sure your renter is of the proper age to reserve a unit at your resort. Ask for a copy of their drivers license with the signed rental agreement. You can write your own agreement or use a website such as LegalZoom.com.
Final Thoughts
Our goal is to help our timeshare blog readers get the most from their timeshare ownerships. Owners have been renting timeshares since their inception in the 80's. We hope you found this article helpful and if you have any questions about renting your timeshare or purchasing a resale timeshare, please feel free to contact us.